Do you need more information?
V-Blog
Stay up to date with my most recent news and updates.
Free Tools & Tip Sheets
Genuine resources when utilised well will bring to you an unlimited amount of 'new ways'.
Useful Links
Share with like minded people who are focused or want to get their focus on.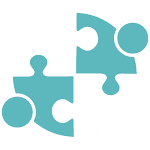 Helping individuals and businesses create success fast with the proven techniques of Neuro-Linguistic Programming (NLP), Cognitive Behavioural Therapy (CBT) and Time Line Therapy®.
Suite 130, Level 2 UL40/1341 Dandenong Road, Chadstone, Victoria, 3148