Solutions for Mastering Momentum
Schedule your FREE 30 Minute Call
"Often high achieving people feel as though they are no longer in the driving seat of their own lives."
ARE YOU FEELING:
Overwhelmed,
lacking direction & need to get back on track!
You have reached a level in your business & now want the next steps to scale up!
There are so many things you could be doing but you just don't know where to start?
Then now is a good time to discover how you can move from 'inaction to achieving' again!
Yes! Book my call
What happens during

our call?
It's important to connect. Let's find out "Are we the right fit to work together"?
What's wrong, what's missing or not working for you right now? What is the cost of not having a solution?
Where do you want to be in 6 months time? You, your work, business, team and financial position.
When I know where you are and where you want to go, we can then uncover the how-to make that happen!
A place where all your problems have solutions.
We All Have A Story, Here's Mine
Over 20 years of business experience, employing over 100 staff and turning over millions. How did Solution Creator come to life?
I'd love to hear your story.
Here's what some of my

amazing clients

have to say…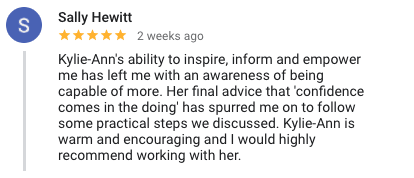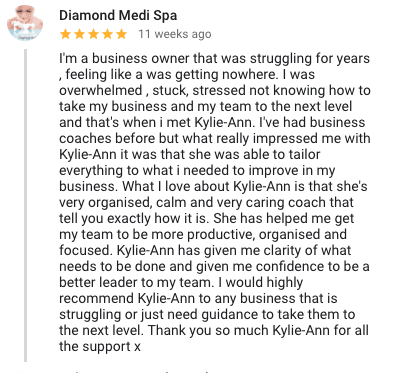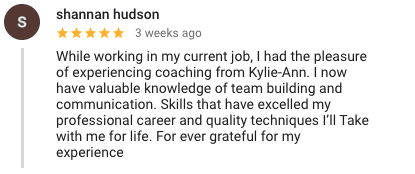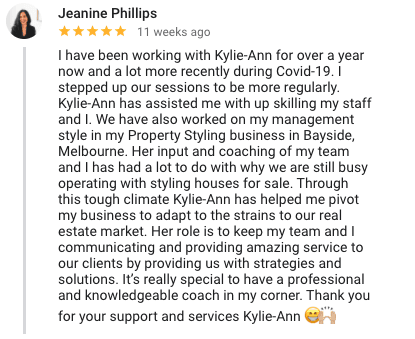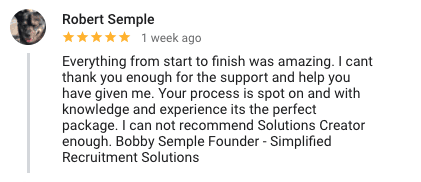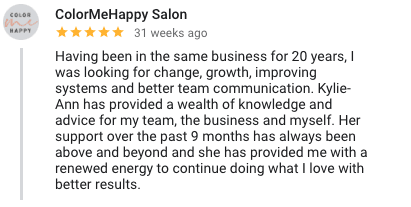 A lack of clarity is costing you more than you think.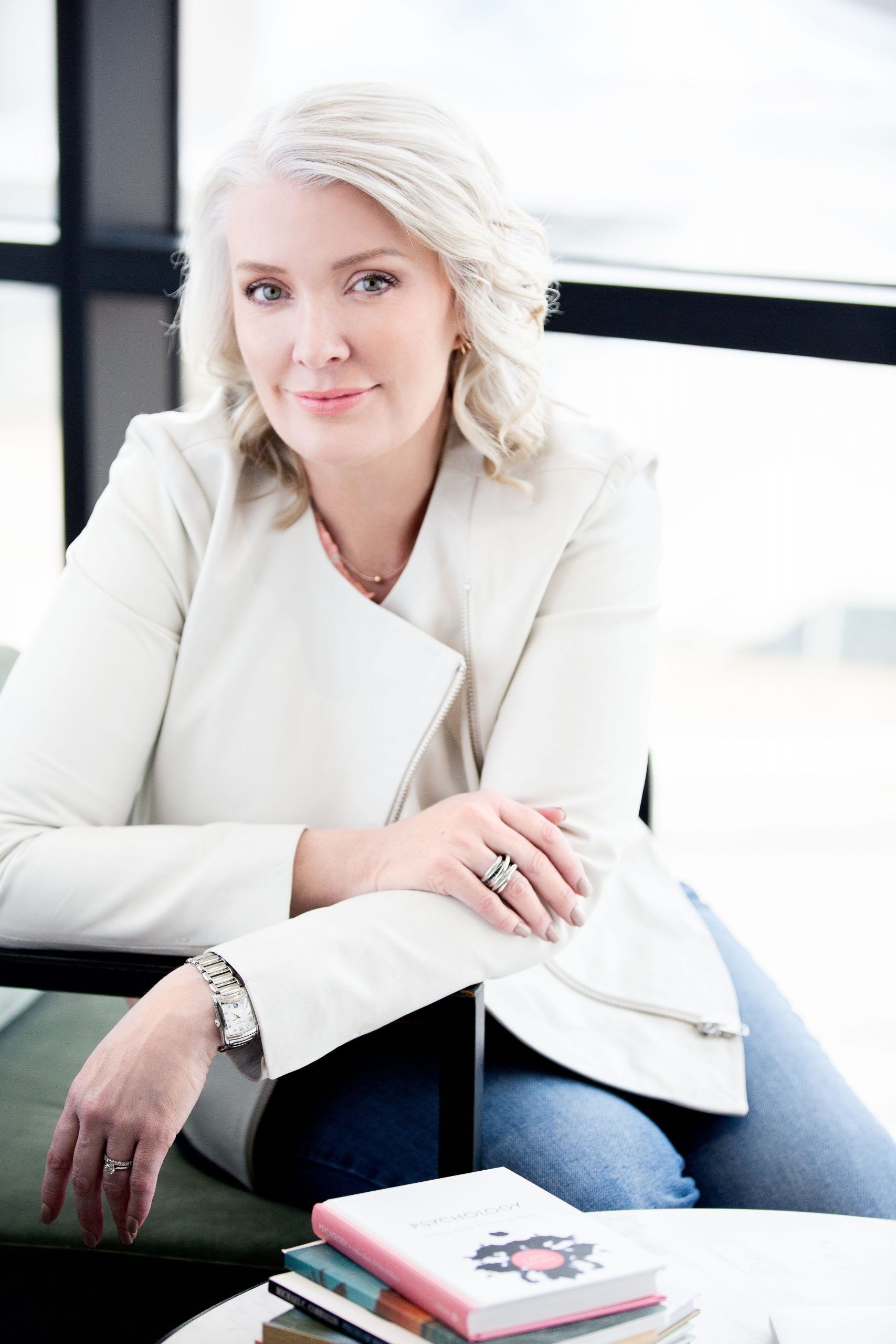 A Lack Of Solutions Is Costing You Money
The fact is, dealing with the stress of our problems can be hugely taxing on our mental energy. Imagine for a second what you would do if that energy was now free? You could allocate it to grow your business, performing better at work or even thinking of new ideas to improve upon your current financial situation. If you're committed to changing your life, now's your chance to take a step in the right direction.
A Loving Mother. Established Business Owner With 20 Years Experience & Employer Of Over 100 Staff.
Don't Miss Out On "What Could Be"
The question I want you to ask yourself is…"If things remained as they are, what would my life look like in 1-2 years"? You see, having a problem isn't just going to affect your "now" – it's also going to have an impact on your future. And typically, when things go bad – they tend to spiral downwards and out of control. My job is to prevent this from happening to you, your job is to allow me the opportunity to do so. It's time to get yourself on the path to creating a solution for whatever is keeping you up at night.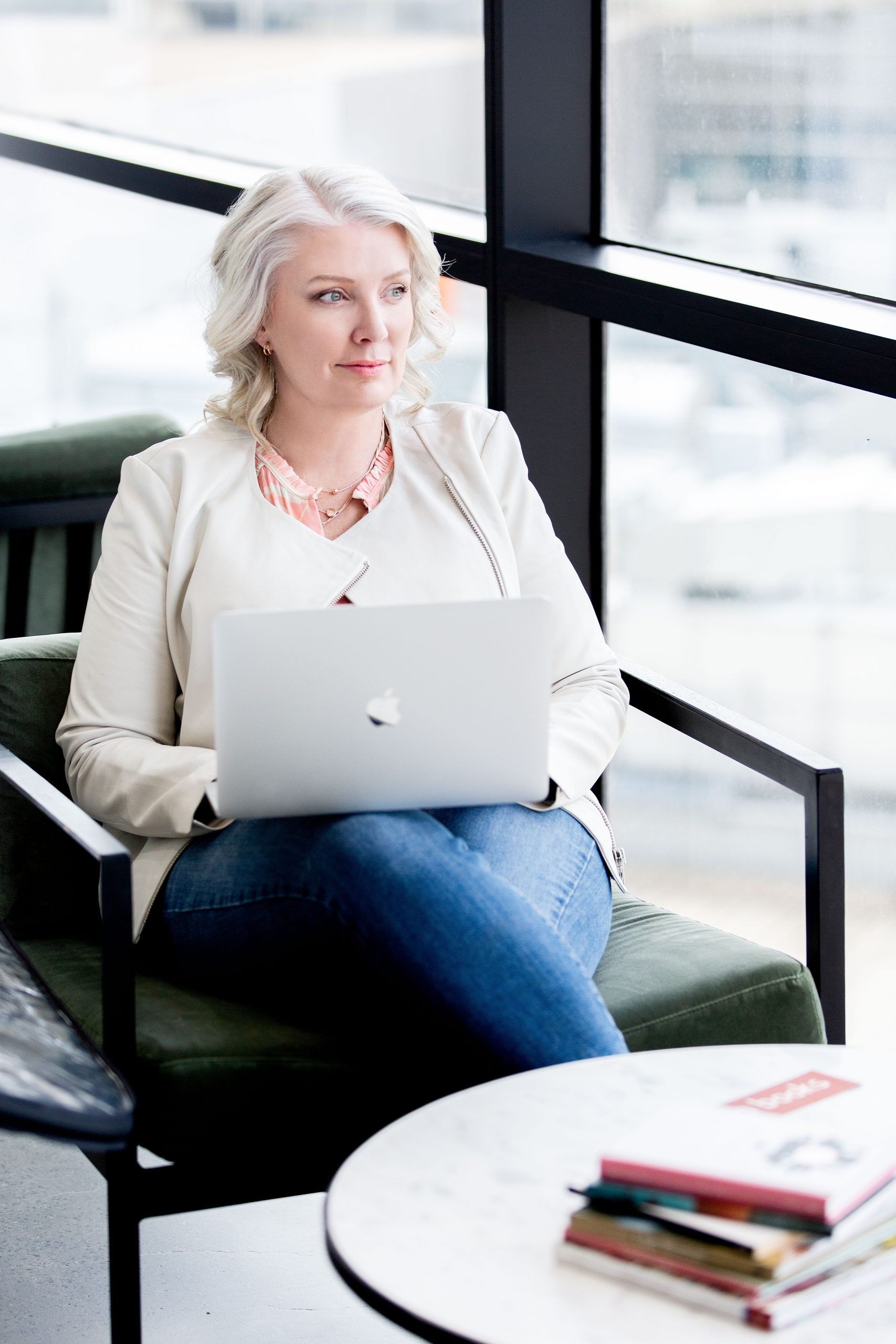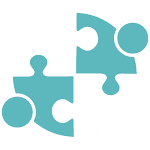 There is Business & There is Mindset – the way we think! Solution Creator works in both areas – Helping individuals and professionals create success with proven strategies, systems & business fundamentals. Including techniques of Neuro-Linguistic Programming (NLP), Cognitive Behavioural Therapy (CBT) and Disc Profiling.
Suite 130, Level 2 UL40/1341 Dandenong Road, Chadstone, Victoria, 3148