I'm a business coach with over 25 years of expertise building, maintaining and selling successful businesses.
With lived experience, knowledge and skillset to help you transform your business to become exactly what you want and need it to be from the get-go!
My business coaching and training focus on two key components.
1. The building blocks of a successful business. (policies, systems, accountability, productivity, efficiency and team)
2. The mindset you need to be an effective business owner, employer and overall human.
A strong mindset is essential
to the profitability and success of your business but is also critical for achieving any resemblance of life balance.
Elevate your business and ignite your Why!
The Best place to Get Started is with a Consultation, Strategy & Plan Session
Yay! You have decided to get started.
Let's look closer at what's missing and what's not working right now?
Identify what's holding the business, you and or your team back?
.Then plan out the "How To" move forward Taking you to higher ground!
Where are you in your entrepreneurial journey right now?
Coaching Programs
At Solution Creator, we believe that every business owner and professional are like fingerprints. Unique!
This is why we customise your journey based on the results you are wanting to acheive.
Individually Tailored Coaching Program
Click the tabs below to discover more…
Program Outline
In today's business environment where competition is fierce, many people are showing the initiative required to step up to Getting Results within Corporate Organisations and Small Business. While many successful individuals usually possess a natural talent, there can often be a lack of resources and tools required to deal with the added pressure of managing increased workflows, people and then themselves while staying ahead of their game. These skill resources shortfalls are often due to a lack of Career experience or internal investment and with the right tools, individuals can excel, producing great results for their business avoiding the risk of overwhelm, burn out or the feeling of being not good enough or even incapable. Which brings me to the next point an area that is heavily undervalued and over looked is mind health. Many business owners often find themselves in a particular place of feeling frustrated, overwhelmed, angry and even an element of hopelessness and defeat. This internal mind capability or lack of, can itself be very limiting, and it's not about whether you have the correct CRM System, it can be as simple as holding things off until you have more time or not implementing what you want too because it is going to be a lot of work and avoiding it is easier.


Solution Creator Identifies, Releases and creates:
Providing Training and Mentoring to
Individuals and Teams, providing them with many tools and not limited to:
Business Model – Over view and health check. What's working really well – What's not and revive, remove, re-create. Are you buying yourself a job or creating a profitable business.

Strategic Sales Training – Developing Confident Sales and Creative Professionals who can negotiate and build business effectively

Organisational Skills – Day to day time and productivity management and Project Management Tools to Prioritise and Manage Workflows

Negotiation/Mediation Techniques – Useful in Managing relationships with Staff, Suppliers and others

NLP Communication Skills – Discovering Strategies, Non-Verbal Communication Techniques, Responsibility Models & working with Values

Values Testing, Alignment and Team Teaching (to align corporate values, personal values, understanding of growth areas and strengths)

Business Systems – Create what works for your business model and for you

KPIs track and measuring – know your numbers.

Create and Feed Teams –

Managing others – HR, consistencies, accountability

culture, rapport, communication, swat analysis, attitude, efficiencies, consistencies

Partner Alliances with many professionals
Modules & Key Areas
Modules are:

Key Areas are:

Building Systems

Set Up to Sell the business

Work Ownership

Vision, Mission & Purpose

Finances

Values Alignment

Creating a Growth Mindset
Establishing credibility
Communication Skills
12 Step Culture

Relationship building

Organisational Skills

Client Relationship Management

Technology

Team Management

Increasing Productivity

Modelling greatness

Time Management

Recruitment

Productivity

Structure & Policies

Employee Development

Personal Development

Avatars & Tribe building

Sales

Solutions

Knowing your numbers

Mission & Vision Statements

Marketing Strategies
Steps to Level Up

Goals, Targets & KPI's

Inventory Management

Leadership Development

Conflict Resolution
HR Resources

Contract, Wage or Commission

Self & Team initiative

Change Management Resources


Client Management

Incentivising your team

Core4 Personality & Strength Profiling with D.I.S.C

Internal & External Marketing

Confident Decision Making

NLP Neuro Linguistic Programming

Team Commitment

Delegation

Timeline therapy®

Consistency

Accountability

Cognitive Behavioural Therapy

Positive Psychology

Managing your internal conversations – Fear, anger, cant's, should.
Example Program Layout and not limited too
Development Area
Modules/Action
Outcomes & Indicators of Effectiveness
Organisation, Systems & Structure
Prioritisation of Tasks, Emails, Communications with Day to Day Management of business & Staff
Client will demonstrate the ability to implement systems to organise communications with Staff, and Clients. Resulting in more proactive communication.
Tools to effectively manage Project Objectives and Outcomes (planning, implementation and management).
(including effective delegation and Staff KPI Planning)
Client will show improvements in daily management with (new) systems placed and will consistently manage through delegation with follow ups and scheduled tasks

Time Management Tools

Manage and Delegate Work Load
Streamline
Introduce Protocols
Accountability with self and team

Client will demonstrate a streamed line improvement in managing deadlines both internal and external to the business by following Time Management Strategies. Proactive responses with outcomes for the business best interest as priority.

Create and Implement Systems for Business Model

CRM Automation
Social Media Marketing
Tribe Building Sales
Policy & Procedure Manual
Employee Contracts…

Client will have come out of 'hobby' into 'business builder' mind-set. Putting in place what is required to take the business brand to the next level.

Client starting to progress towards working on the business

Get the contracts and streamline started on HOW DO YOU WANT IT

Mapping Capabilities

Learn how to design & own your SMART GOAL for professional success
| | | |
| --- | --- | --- |
| Know your numbers | Wages ratio – Rent | Everything numbers |
| | Wages – Targets to industry standard | Love or hate them you need to know. |
| | Break even | Automate and schedule reports |
| | Productivity Scale | |
| | Does your POS system do what it needs too? | |
| | | |
| --- | --- | --- |
| Leadership & Initiative | Motivate self, Discover Strengths and take action Techniques | Client will have a clear understanding of how to proactively motivate self and move towards achieving targets |
| | Accountability Progress Programs for Staff | Client will have a system and process in place to keep staff accountable and develop weak areas into strengths |
| | Reducing Overwhelm, Stress and Moving from Procrastination to Motivation | Client will have tools to effectively reduce overwhelm in busy periods and avoid Procrastination toward large tasks/projects |
| | Values & Beliefs – Getting conscious and ensuring that these are on target for results | Client will have completed a values test that will show key areas of importance and will have aligned these with key business values. |
| | Values Testing with Staff to obtain best strategies to motivate and lead | Client will have a clear report outlining key strategies for each staff member (complete with development plans) |
Human Resources

Creating a Co-operative Team

– Hire & fire

Learning to Communicate with your team and having them collaborate towards a collective goal

Setting Team Goals

Setting up motivation strategies

Sharing out responsibilities

Know who is best suited for which areas in the business

Momentum with Meetings

– Follow up

Working together to develop the brand – expectations
Design effectiveness as a team
Getting permission to create accountability and responsibility
Work Ownership and accountability Scale

Understand the best way to manage unproductive staff

No Deal

Get them clear on their investment on themselves

Decide stay & Play or EXIT today
| | | |
| --- | --- | --- |
| Mind Set | Psychology of Excellence | Understand what is the Psychology of Excellence and how to incorporate it into your business and into yourself |
| | Silence Your Critical Voice | Learn How to fire your Itty Bitty Shitty Committee |
| | Morph from Mediocre to Magnificent | Learn who you are and who you are not and be ok with it? |
| | Be the positive influencer | Get clear on your personal values |
| | | Be clear what 'you' stand for and not just in your head. |
| | | DO as I do v's Do as I say |
| | Its ok to delegate and take a lunch break and more | How to be assertive without feeling bossy |
From My Business Coaching Clients
Are you interested in creating business success YOUR way, rather than following along with someone else's vision? Do you sometimes feel as though you are your own worst enemy? It doesn't need to be like that!
Everything from start to finish was amazing. I can't thank you enough for the support and help you have given me. Your process is spot on and with knowledge and experience, it's the perfect package. I can not recommend Solution Creator enough.
Bobby Semple ~ Simplified Recruitment
Kylie-Ann has helped me personally and my business structure more ways that I could have ever imagined. Personally she has assisted me with limiting beliefs, decision making and the ability to move forward and keep moving forward with having a young family and business. In my business she has sat by me assisting with HR, admin, staff coaching and training, as well as keeping me accountable and on track with all new implementations. I cannot recommend her highly enough.
In a space filled with hype and feel good inspirational sprookers. Kylie-Anne separates her self as rare, no BS, determined, super skilled, hard working, committed soldier. By your side making you accountable in your journey to success. I had the pleasure of working with Kylie-Anne two years ago and when we made the commitment together to achieve the goal I set, we were able to breakthrough deep limiting decisions. After that I instantly knew exactly the step to take to move forward and achieve my goal. Since then I have only looked back to see how far I've come. Thank you Kylie-Anne for the amazing breakthrough.
QUESTION Business Owners, does your Business feel the way you want it to?
As the owner of multiple businesses myself for more than 20 years and as a business and personal mindset coach, I know how important this is.
I also know how few business owners like you are really satisfied with the way you 'feel' when you start your day, walk into your business and greet your team.
I found the secret… Now I want to help you find it too!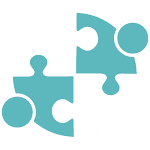 There is Business & There is Mindset – the way we think! Solution Creator works in both areas – Helping individuals and professionals create success with proven strategies, systems & business fundamentals. Including techniques of Neuro-Linguistic Programming (NLP), Cognitive Behavioural Therapy (CBT) and Disc Profiling.
Suite 130, Level 2 UL40/1341 Dandenong Road, Chadstone, Victoria, 3148